Track major indices from around the world, including Dow Jones, NASDAQ, S&P 500, NYSE, DAX, FTSE 100, NIKKEI 225 and more. Also track currency exchange rates, bonds, ETFs and commodity prices. Read the latest financial news from Wall Street Journal (WSJ), CNBC, Reuters, Fox Business, CNBC, Forbes, Bloomberg, MarketWatch, and more.
mCurrency Converter is a simple and fast currency converter, providing up-to-date exchange rate information for over 170+ currencies and countries. It has a beautiful interface for quick access to conversions you need. mCurrency Converter great for travelling abroad or for watching foreign markets.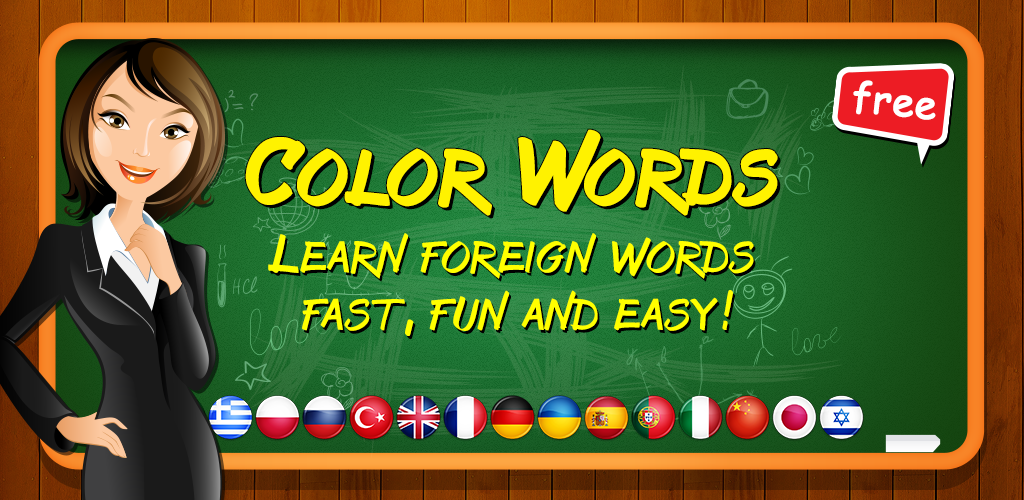 Color Words is an app for improving your foreign language vocabulary.
Collect and memorize words and phrases from your everyday life context or from your professional activities. Have fun learning new languages with Color Words!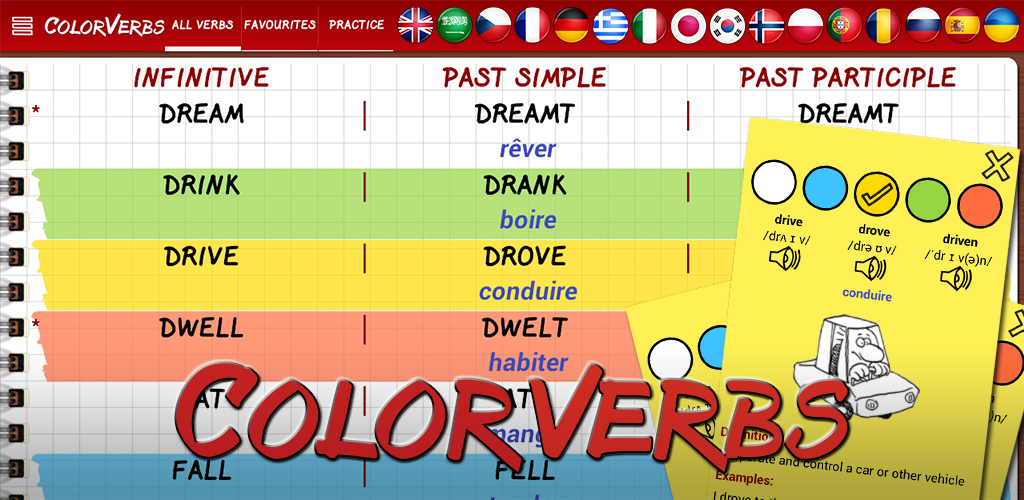 The application "Color Verbs" provides a list of 200 irregular verbs of the English language. Each verb contains examples (e.g. definitions, sentences, pictures, audio pronunciation and phonetic transcriptions). There is a possibility to highlight the verbs that you consider as more difficult, which means that you can identify them easily later on.
Do you play your favourite games morning until night and think yourself to be a pro? Our quiz will show whether you are a true gamer or a newbie. The "True Gamer" Quiz presents some of the most popular games for all game consoles and PCs. You will be proposed to determine what game is in the picture and choose the right answer out of four options.
The United States Constitution is the supreme law of the United States of America. The Constitution, originally comprising seven articles, delineates the national frame of government. Its first three articles entrench the doctrine of the separation of powers, whereby the federal government is divided into three branches: the legislative, consisting of the bicameral Congress; the executive, consisting of the President; and the judicial, consisting of the Supreme Court and other federal courts. Articles Four, Five and Six entrench concepts of federalism, describing the rights and responsibilities of state governments and of the states in relationship to the federal government. Article Seven establishes the procedure subsequently used by the thirteen States to ratify it.